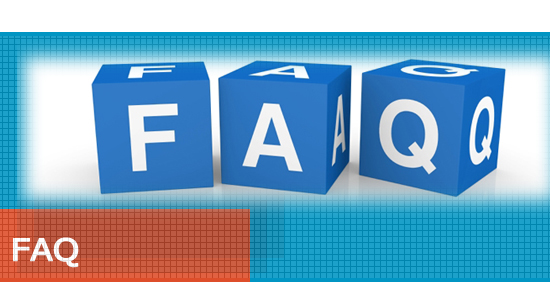 These FAQs are designed to provide a better understanding of the Pharma Intelligence Publication process and Terms & Conditions. For any kind of more queries feel free to mail us at pharmaintelligenceorg@gmail.com. Your query will be resolved within 12 working hours.
HOW DO I SUBMIT THE PAPER??
The author needs to submit the paper to editor of every individual journal. You will immediately get an acknowledgement receipt within 48 hours and your manuscript id will be intimated to you.
HOW MUCH TIME WOULD THE REVIEW PROCESS TAKE??
Each submission undergoes a detailed but rapid review by our esteemed reviewers. The review process will be completed expectedly within 5 days.
I HAVEN'T RECEIVED ANY NOTIFICATION FROM PHARMA INTELLIGENCE JOURNALS EVEN AFTER 7 DAYS OF SUBMISSION!
Depending on your personal spam filter settings it is possible that the notification email may be directed to your spam folder rather than your inbox. If this is not the case, we request you to escalate the issue to pharmaintelligenceorg@gmail.com. You shall be informed on the status within 24 hours.
DO YOU PROVIDE ANY CERTIFICATE??
Yes, we can provide Publication Certificate in letterhead of Pharma Intelligence to the individual authors based on the demand.
DO YOU PROVIDE ANY REVIEW REPORT??
Yes, we provide review report for every accepted paper (conditions applied).
CAN I MAKE ANY CORRECTION IN MY PAPER AFTER THE PUBLICATION??
There is no scope of correction after the paper publication.
WHAT IS THE PUBLICATION FEE??
Our eminent editorial board members and reviewers are working voluntarily for the development of the research field. The publication fee is charged for the cost of managing the journal site and management team. The author(s) needs to pay a minimum amount of INR 1100-2600 (India) or USD 50-100 (others) excluding transaction charge as a publication fee for each accepted manuscript by the editorial board. No extra charge will be there for the Review Report and Publication Certificate for the authors. Payment procedure will be notified to the author through e-mail after the successful review process.
IS THE PUBLICATION FEE NEGOTIABLE??
No, the publication fee is fixed.
DO YOU ISSUE THE OFFICIAL ACCEPTANCE LETTER??
Yes, we can officially acknowledge the corresponding author about the acceptance of the article on his/her demand.
WILL YOU SEND THE PDF COPY OF THE REVIEWED MANUSCRIPT BEFORE THE FINAL PUBLICATION??
Yes, we will send final Galley Proof -PDF copy to the authors before go for publication.
DO YOU PROVIDE ANY HARD COPY OF BOOK?
We are providing hard copy of each issue of Pharma Intelligence journals to author. You can order the book through editor after publishing your manuscript. We are charging INR 1000 for each book. Books are issuing for only Indian authors.